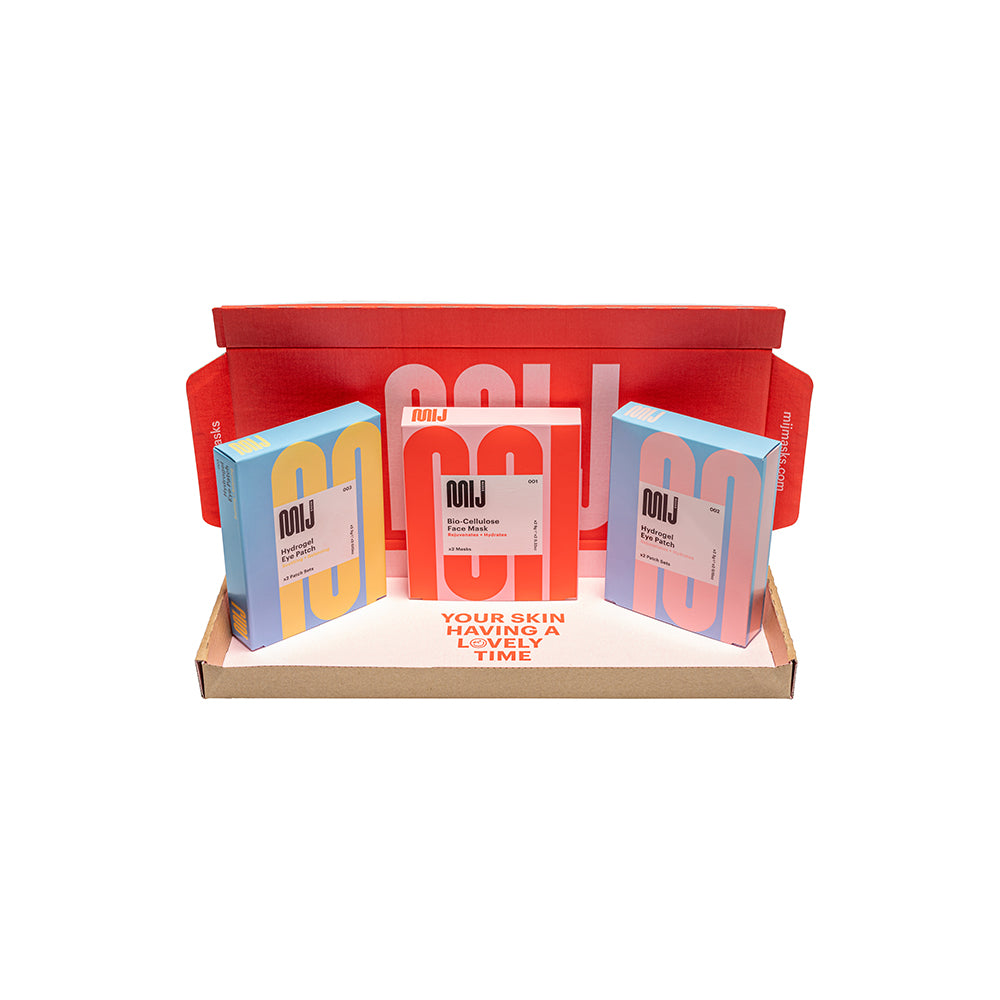 Get all your MIJ goods in one place with our bundle set which includes a box of each MIJ product. Get your MIJ fix here.
Shop Now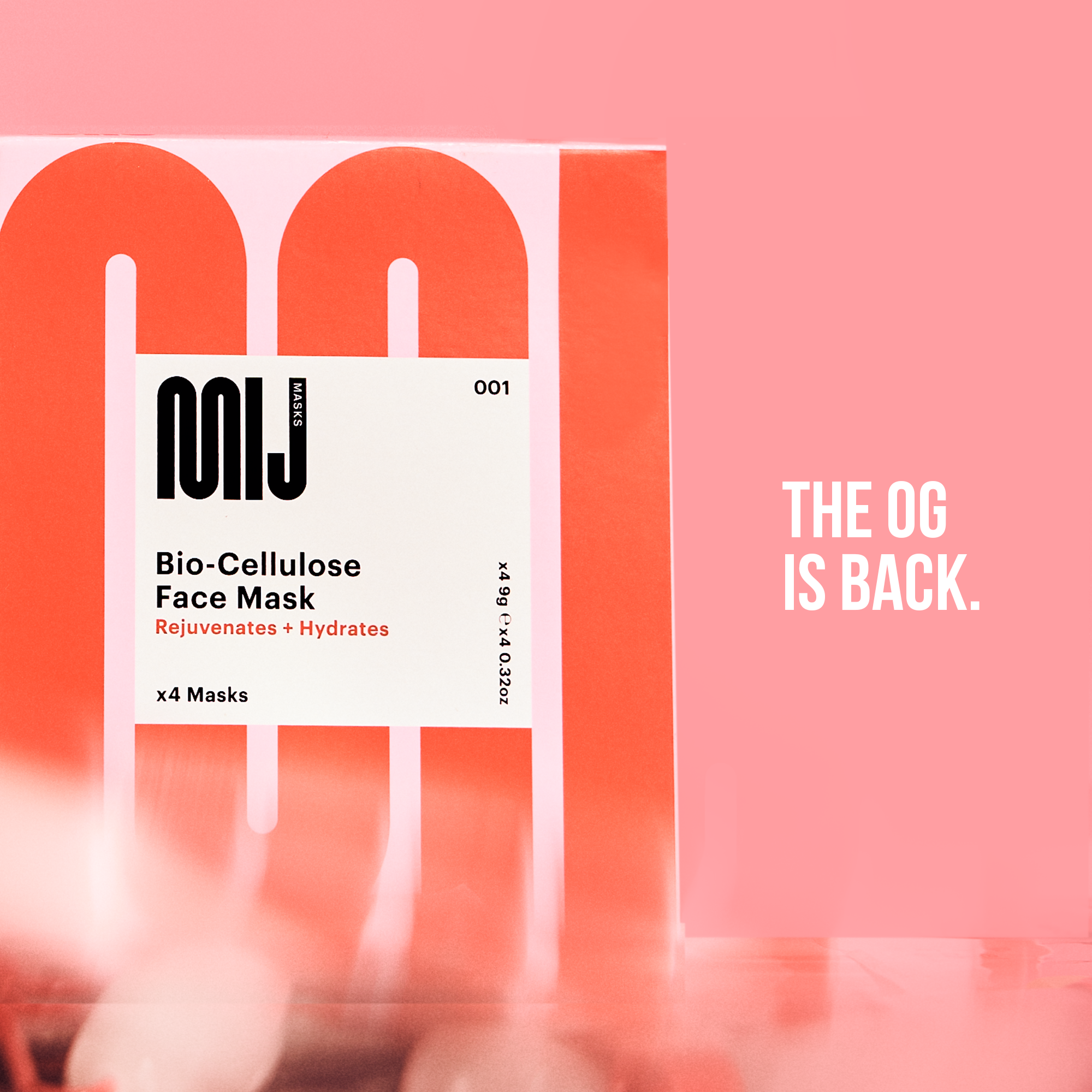 001
Rejuvenate & Hydrate Face Mask
Our face masks reveal a healthier, hydrated complexion in minutes, with nourishing formulas and active ingredients that aim to replenish 'thirsty AF' skin.
More Info
Eco-packaging
Our mailer bags are non-toxic, home-compostable and contribute to global reforestation
Cruelty free
Our masks and patches are vegan and completely cruelty-free; please use them fearlessly